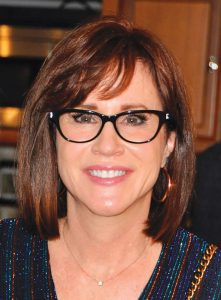 Before the US divided into two camps, "Masks" vs "No Masks," and before I had bought my first mask, like many people in late March, I had put myself on lockdown. I thought I was doing everything humanly possible to stay safe. I had groceries delivered, which I diligently wiped down with disinfectant, I obsessively washed my hands and only left my condo for fresh air and to get the mail. So, what could possibly go wrong? I made one big mistake. I got into an empty elevator.
As this is written, approximately 12% of the people in the United States have tested positive for COVID-19. With experiences running from asymptomatic to hospitalization, nearly 3% of those cases have resulted in death. Even if we have not contracted the virus, we have probably felt its effects either emotionally or financially, or both.
My story goes like this: At the end of March, I suddenly and for no apparent reason completely lost my sense of smell. Because I had no respiratory symptoms I was baffled. Then, by that evening my muscles hurt enough to keep me awake at night. I was run down for only a few days. It was not until I was tested for the antibodies two weeks later that I learned I did indeed have COVID-19. My case was mild, perhaps due to the recent finding that blood type plays a role in how this virus affects people differently. I am type O which, according to the New England Journal of  Medicine, is 35% less likely to develop severe COVID-19.
So, how did someone who was taking so many precautions still get COVID-19? I use an elevator in our condominium to get from the parking garage to our unit. Since the elevator is usually empty when I enter, I did not wear a mask. I later learned that someone who was infected got off the elevator at their unit immediately before I got in the elevator. Knowing this, I am now a proponent of wearing masks in enclosed spaces. If they had been wearing a mask while they rode in the elevator and then if I had been wearing a mask when I got in, perhaps I would not have gotten sick. I had not bought my first mask until April 3rd. Surprisingly, my husband did not get COVID-19 and the only precaution he took differently than me is he takes the stairs and rarely takes the elevator.
As someone who had COVID-19 early on, I can attest to its lingering effects. After two weeks, I did get back some sense of taste and smell, but my voice had developed a hoarseness and not all my smell had returned. I made an appointment with an ENT and she said my vocal cords were bowed like someone much older, possibly caused by the virus. She believed a child's dose of steroids could help me at least regain my sense of smell. Sure enough, her plan worked and I can now enjoy any fine wine that pairs well with a pandemic.
Since then, I have donated plasma twice, through One Blood, and have had my antibodies checked three times. As I write this article, three and a half months since I had Covid-19, I still have the antibodies. Donating COVID-19 convalescent plasma allows me to take something that is causing so much pain and use it for good by helping seriously ill Covid-19 patients. Plasma donations are very much needed, and One Blood made it a positive experience with truly little discomfort. Now, when you donate plasma, One Blood will tell you whether you have the antibodies and they will tell you your cholesterol numbers, for free. This is a nice service they have added for their donors.
We know Covid-19 will affect people differently.  What we are yet to learn is how this virus, like many others, could affect us down the road. For example, something relatively benign like the chickenpox can cause shingles later in life. Until we learn more, please stay safe. As the physicist, Marie Curie stated, "Nothing in life is to be feared, it is only to be understood. Now is the time to understand more, so that we may fear less."